A strong commitment to employee growth and development, as well as an inspiring and motivating work environment, are the main reason why Carlsberg Serbia earned its first Employer Partner certificate!
Carlsberg Serbia is constantly improving and developing its business on a global level and strives to respond to the challenges currently facing the market. Their responsibility is primarily reflected in the partnership the company builds with its employees, and the Employer Partner certificate is the best proof that this approach is recognized by employees and the best HR experts in the region.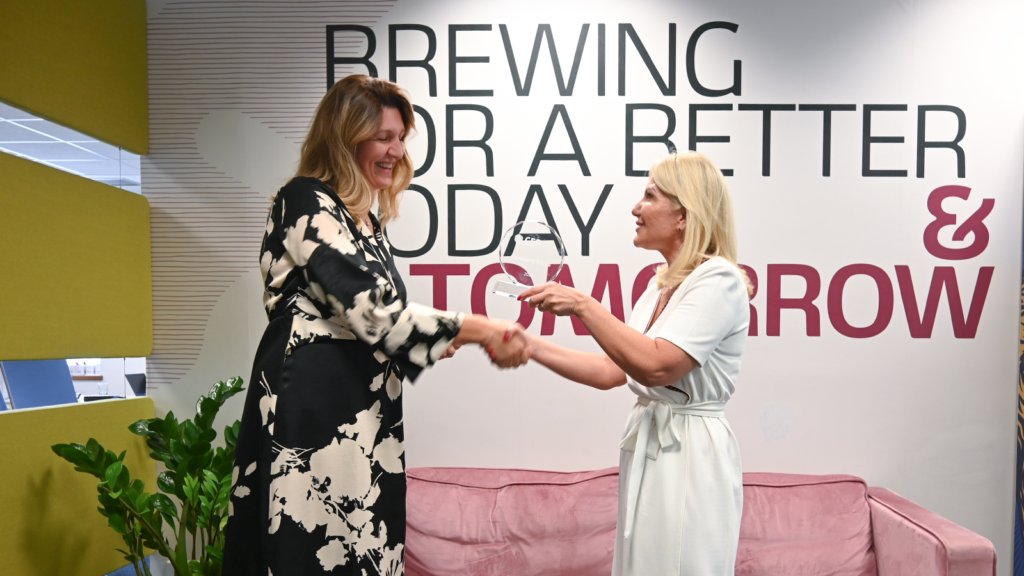 "We are continuously building partnerships with employees in order to create and maintain a successful, pleasant and productive work environment. We achieve this with great commitment from both management and employees, but also a clear strategy, communication and organization, and well-designed processes and practices, "said Aleksandra Dutina, HR Director of Carlsberg Serbia.