NEXE Group received the Employer Partner certificate for the first time and thereby confirmed its commitment to investing in employees from the first day to the last in the organization.
An independent certification team that assesses the quality of the HR system commended the excellent recruitment and selection processes that NEXE carries out for all candidates, as well as the investment in employee relations, which includes quality internal communication, the examination of employee attitudes, and material and non-material benefits that correspond to real needs.
NEXE was praised for the effort it invests in achieving cooperation with different faculties and providing opportunities to young people from the local community for practical experience through professional practice and the way of conducting practice in the organization. The effort that NEXE has invested so far in the areas of strengthening people management capacity, performance management and attitude towards employees has been recognised.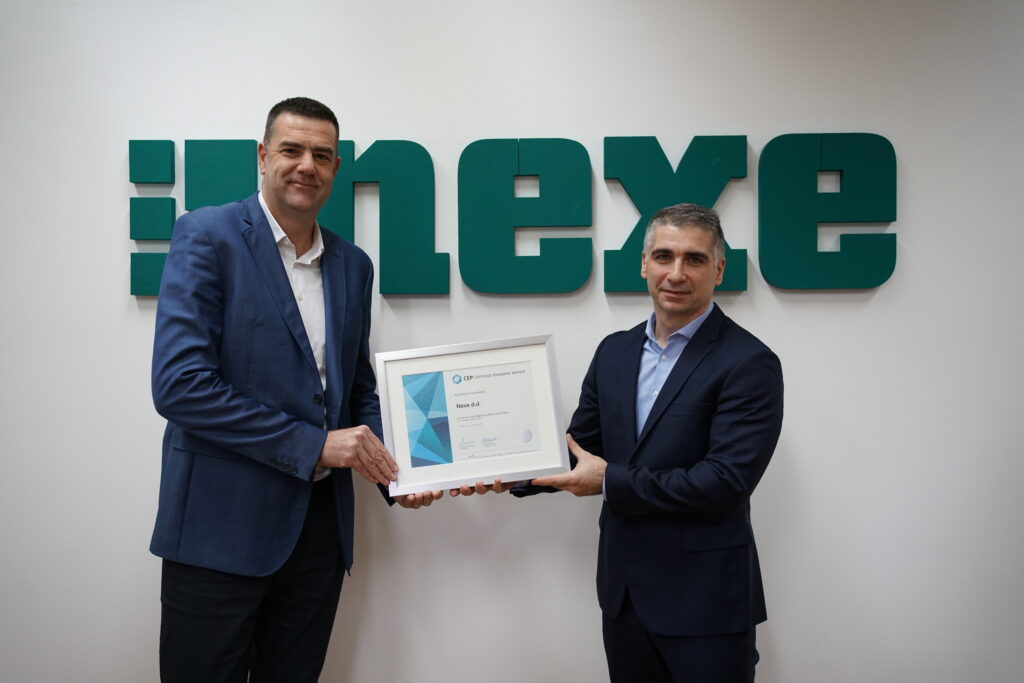 At NEXE Group, we are aware that people are our greatest asset, and that is why investing in our employees, their skills and competencies is extremely important to us. Last year, we started defining and implementing educational activities with the aim of building a unique NEXE academy, a structured program with which we want to improve the existing education system so that employees realize their full potential, develop additional work skills and increase their work efficiency. We are glad that our efforts have been recognized and that we have met all the demanding criteria in order for NEXE d.d. has earned its place in the prestigious group of employers with proven quality human resources management, said Velimir Vilović, member of the NEXE Management Board.