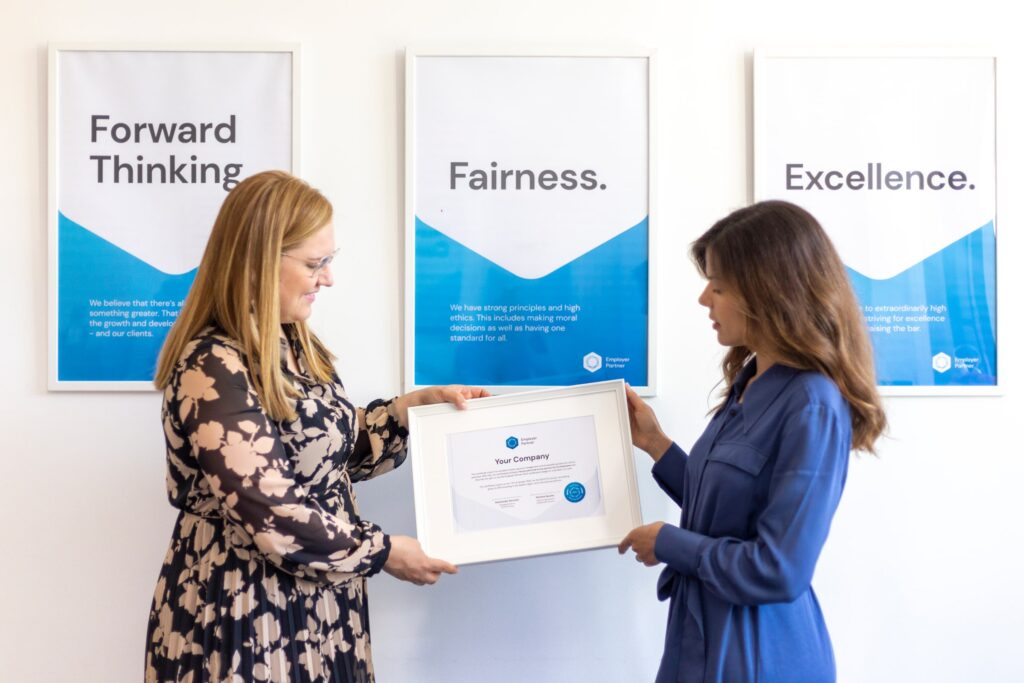 Certificate for HR excellence that puts emphasis on digitization and humanization at the same time.
Employer Partner is a unique certificate that celebrates HR excellence. Using an advanced online platform for screening HR practices through employee journey, a team of HR experts measures the impact of excelling HR practices on organizational success to support an organizational culture that attracts and retains top talent. 
Bringing together more than 100 companies per year and over 50 HR experts we thrive to promote the best workplaces built on high HR expertise, constructively challenging companies to grow.