This year, Luckia Hrvatska achieved exceptional results in the field of strategic HR and confirmed that innovative and well-connected HR practices really make a difference in business.
Care for employees in the age of the covid crisis
The certification team especially praised the care for employees, especially during the covid crisis when Luckia Hrvatska paid full salaries and transportation costs, even though most employees did not work during the quarantine.
Luckia Hrvatska regularly conducts surveys on the satisfaction of all employees and based on the results, creates action plans that serve to improve the working conditions of employees. All employees receive documented and structured feedback to improve their work.
The company Major Internacional d.o.o. which manages the brand Luckia Croatia is part of the international corporation Luckia Gaming Group, which operates in the segment of games of chance and the entertainment industry and employs more than 2,500 people, and stands out for its high investment in employees.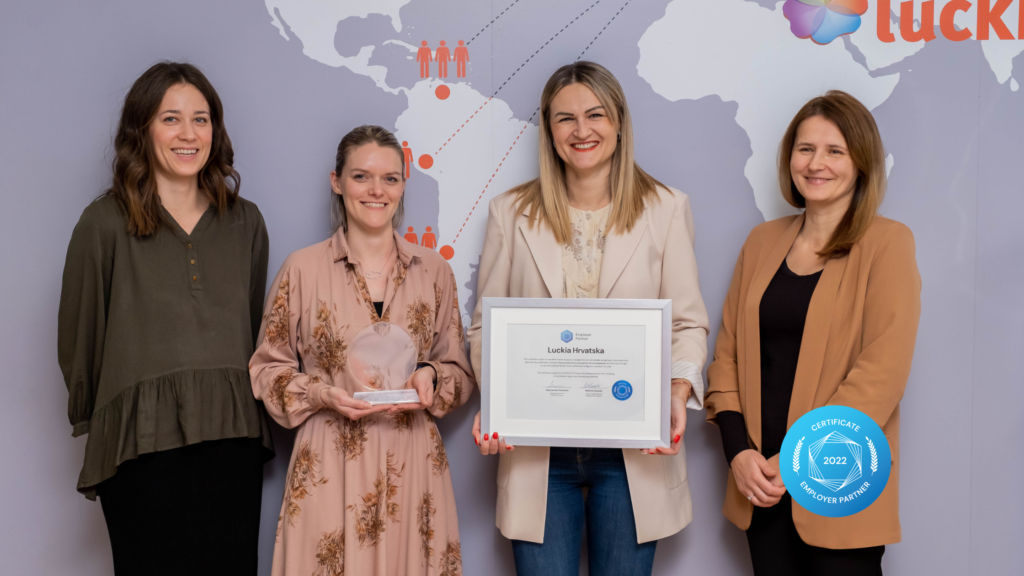 The most demanding year
In order to promote excellent human resource management, and in response to changes and challenges in the increasingly demanding HR world, the criteria for obtaining the Employer Partner certificate were tightened, which is why 2022 was the most demanding year for all certificate holders.
The methodology of the Employer Partner certificate was designed in 2005 and has been continuously revised since then. More than fifty top HR experts were included in this year's audit, and the standards were defined based on the best global HR practices.
The Employer Partner certification team observed the HR system through the employee lifecycle, which monitors the employee experience through seven key stages: attracting and hiring, onboarding and employee development, employee engagement and satisfaction, transformation and development, retention and rewarding, and departure (offboarding) and return of employees. For the first time, this kind of evaluation looks equally at two perspectives – the perspective of the employer and the perspective of the employee.
There are currently 82 certificate holders in Croatia, Bosnia and Herzegovina, Montenegro, Macedonia, Slovenia and Serbia.