People often look at online gambling companies in a simplified way. However, they are most similar in structure to stock exchanges, where, based on complex mathematical models and statistical analysis, companies try to determine the probabilities of previously unknown outcomes of sports and other popular events.
Mozzart is an international company with almost 5000 employees operating on 3 continents and in the following countries: Serbia, Croatia, Romania, Macedonia, Bosnia and Herzegovina, Malta, Kenya, Ghana Nigeria, and Colombia. In technical terms, it is a complex system consisting of several thousand workstations, and over 800 servers that asynchronously exchange messages with a latency that, depending on business functionality, is sometimes measured in milliseconds, sometimes in minutes, but never in hours.
Developers at Mozzart point out the possibility of going through a complete stack of technologies, ie work with: bioacceptors, coin acceptors, websites, clients, synchronous and asynchronous communication, and non-relational databases, communication with other companies, and hardware design for joint ventures and more. That is why the approach to technology in Mozzart is very unique. Along with the constant education of employees they provide constant investment in the best equipment, which has defined Mozzart as the best-equipped online gambling company in the region.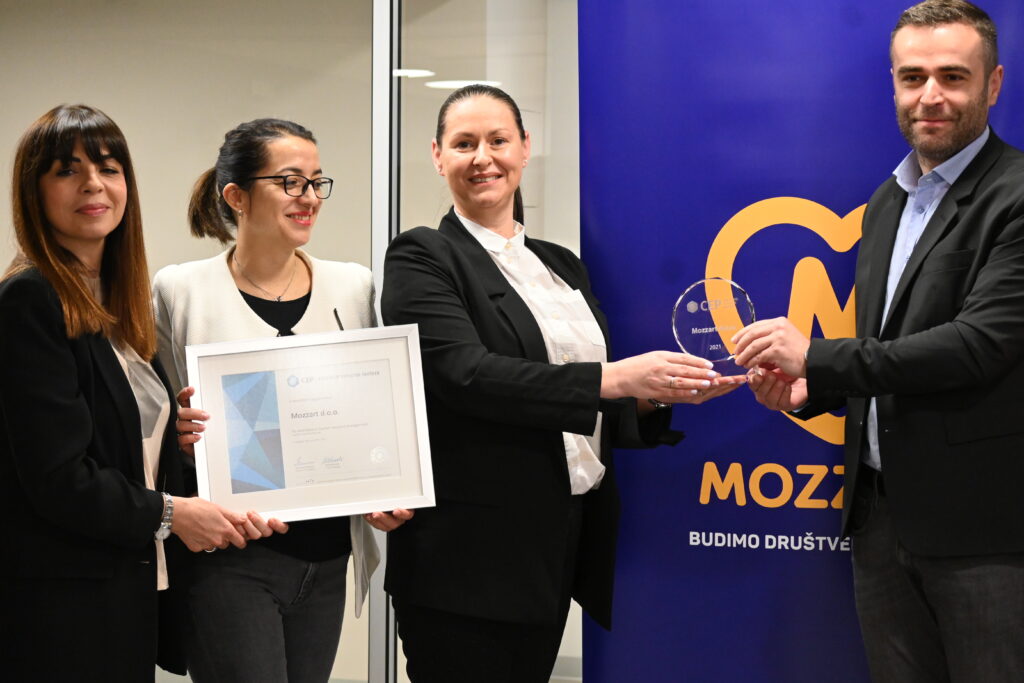 Of course, the focus of Mozzart is not only on technology but also on people which they proved once again by successfully meeting all criteria for having the Employer Partner certificate.
With this certificate, they proved that Mozzart is among the best employers in the regional market. There is visible progress in relation to the previous certification process, and the certification team especially commended the well-organized human resource management function, positioning of the function in the organization, and strategic planning and IT support to the human resource management function. In addition, performance measures for each HR sub-function and a well-established and monitored human resource management strategy were commended.
The received certificate is a reflection of Mozzart dedicated attitude towards employee growth and the development of people and culture practices.
Employer Partner Certificate was launched in 2005 with the mission of promoting quality human resource management, and about 100 organizations participate in it annually. The prestigious certificate of HR excellence is awarded by the SELECTIO Group, the leading consulting agency in Croatia in the field of human resources management. Great news for organisations in Serbia is that from 2022 the certification process is provided with the help of a partner agency HR Xcel which provides full support during and after the HR assessment.