First Employer Partner certificate
Thanks to the excellent management of human resources, Tia partner was able to meet the demanding criteria for obtaining the Employer Partner certificate and thus for the first time became the holder of the certificate that only the most successful employers in the region hold.
Training and education available to all employees
By receiving the certificate, Tia partner confirmed its place in a prestigious group of employers, and especially stood out with a detailed onboarding process. It is commendable that all employees have access to the trainings of the internal academy "Naša škola", which was implemented by Tia partner with the aim of continuous development of employees' knowledge and skills in various fields.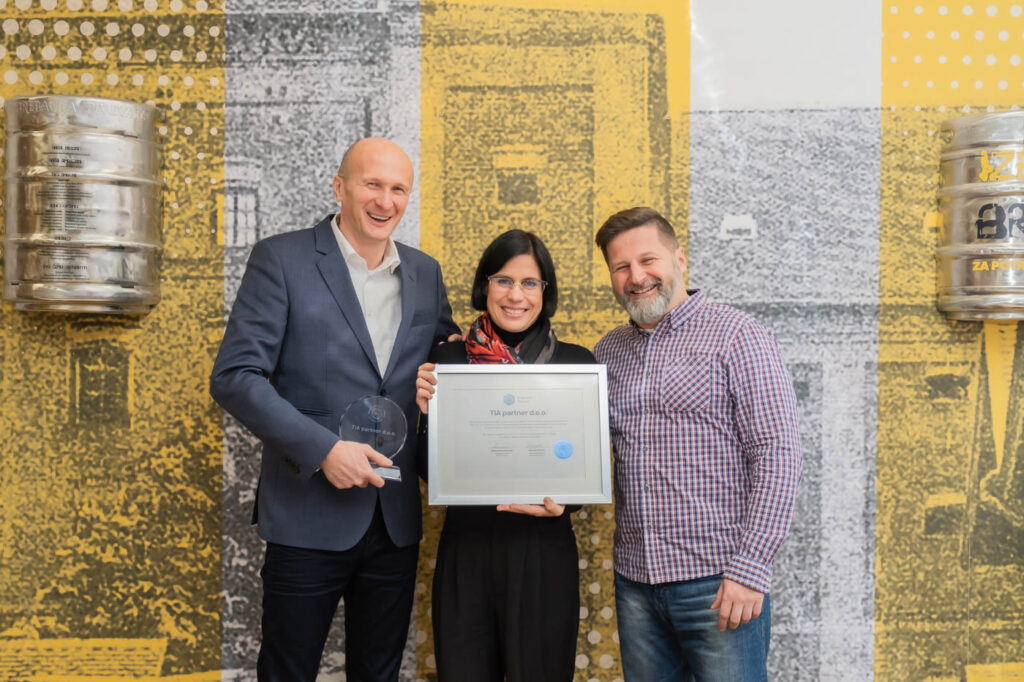 Tia partner fosters a people-centred culture and creates an inclusive environment where every employee will feel accepted, included and valued. Employees can always give feedback on their motivation and engagement, which encourages a culture of feedback, and through various initiatives, Tia partner additionally invests in well-being and mental health, which has been especially important in the last few years.
Leading innovators on the Croatian market
With the strategic partnership, Tia partner and Zagrebačka pivovara continue the trend of leading innovators on the Croatian market. The new way of expanding business cooperation enabled the Tia partner to supply drinks and part of the gastronomic program for about 1,800 customers in the area of Istria and Kvarner, Dalmatia and Slavonia. With many years of experience and knowledge, they ensure primacy in the distribution of drinks and gastronomic programs in the region, investing more and more in developing the organization and employees.
Read more about the Tia partner on their official website.