Dedicated to health care for a whole century
As PLIVA says – all successful companies know that the key to success lies in people, because it is people who make every company unique and represent its greatest value. Caring for people and their well-being is a topic that is at the center of the activities of the Human Resources department, and it has gained particular importance in the last few years, in which we are facing challenges that were previously difficult to imagine.
As a company that has been dedicated to health for more than a hundred years, PLIVA has always been a leader in the best practices of human resource management. Since 2012, they have been systematically implementing health promotion activities at the workplace as part of the "Healthy Workplace" program.
Employee well-being
PLIVA's HR team has in mind four important segments that affect the overall well-being. These are:
Physical well-being – ensure a good physical condition
Mental well-being – to preserve mental capacity and psychological health
Financial well-being – raise awareness of the importance of financial security
Social welfare – to strengthen social ties and relationships
Human Resources Director Blagica Petrovac Šikić said that the HR team of PLIVA has a holistic approach to the well-being of employees and pointed out that throughout the Healthy Workplace program, they try to include the activities of all four segments mentioned above.
Initiatives related to the well-being of employees include training and education, balance between private and business life, psychological support, regular medical examinations and general care for the health of employees.
As they say in PLIVA – We decided to go one step further and introduced projects that raised the bar of excellence. These are the initiatives "Our mental health" and "Pop up clinic" that we present below.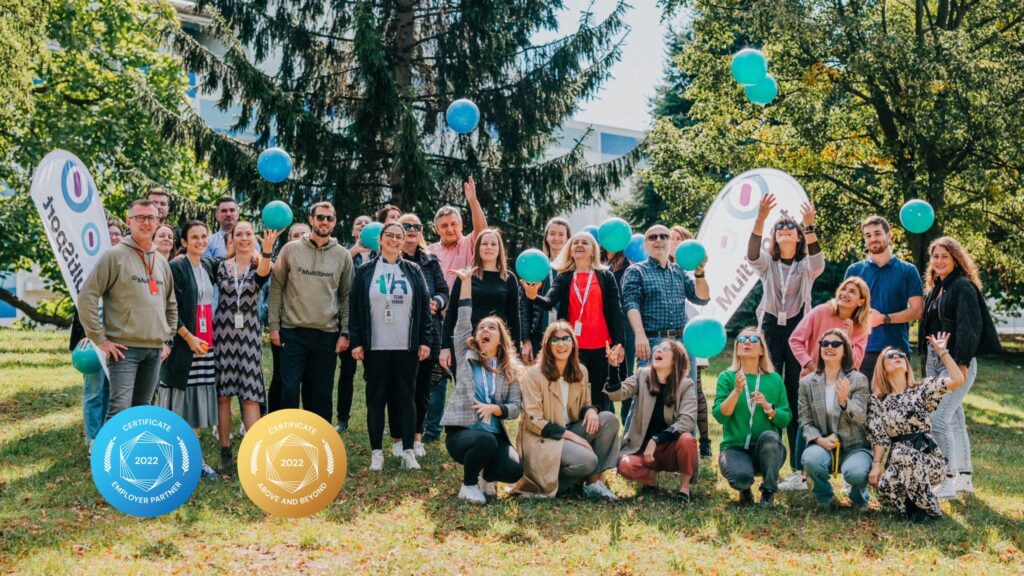 Mental health
The "Our Mental Health" program places emphasis on taking care of the mental health of employees and their families. Part of the program is the so-called "Healthy Wednesdays" during which employees can listen to lectures by medical experts on current health topics, and "Development Thursdays" where they can attend activities to build personal resilience.
Considering that mental health is still not talked about enough and that many still feel uncomfortable when it is necessary to seek professional help, PLIVA was in anticipation of how the program would be accepted and what the response would be.
This program has proven to be not only welcome and well received, but also multi-useful: both for raising awareness of issues related to mental health and for the availability of support. If there were any doubts about whether to seek advice or how to get it, there are no more: just "click" on the link to the online lecture. All lectures have an interactive character and allow you to ask questions and refer to additional support resources.
Every third Thursday is reserved for a theme of the month, and when creating themes, we listen to the needs of our employees. The topics themselves go beyond workplace health and extend to everyday and family life, and some of the more popular ones were:
How to be happy in challenging times
How to help a child in independent learning
Personal responsibility – how to help yourself
Self-help techniques – if you don't succeed on your own, a psychiatrist will help you
Associations – help at hand for chronically ill people
Crossroads on the path of adolescence – enrollment in high school, graduation, college".
"Ask a psychiatrist" panel
Sleep disorder as a symptom of depression
The fact that more than 10,000 participants attended the online lectures Our Mental Health, Healthy Wednesday, and Development Thursday through 2021 and 2022 speaks to the success of the program.
Pop up clinics
A Pop-up clinic is a unique form of assistance for employees and their family members. The initiative started at PLIVA during the COVID-19 pandemic, with the desire to ensure greater availability of specialist examinations for employees. So, they decided to bring the specialist doctors to PLIVA's location, and for this purpose, they arranged a space on the ninth floor with a wonderful view of Zagreb.
In the Pop-up clinic, employees can have an examination, ask for advice, or a second opinion and ask various questions related to their health or the health of their family members. The initiative met with a great response, and the Pop-up clinic is celebrating its second birthday this year. Since its inception, a total of 642 consultations have been carried out through 97 organized clinics in various specialties. The success of this initiative is also indicated by the fact that this year they also introduced new specialties such as post-COVID and allergies, spirometry, and blood sugar and blood pressure measurement.
The project "Pop-up clinic" continues and is upgraded with the project "Caregivers in our company", as part of which they prepare short video materials to help caregivers and patients. They say at PLIVA that they are aware that part-time employees play the role of caregivers, the role of a person who cares for another person who is ill, so they wanted to provide the support that is definitely needed in this way.
Awareness of well-being and health
The guiding thread in launching these initiatives is raising awareness of the topics of well-being and health and the availability of support.
We hope that our practices will serve as inspiration in creating good practices in our environment. Although there is no universal "one size fits all" recipe, one rule applies to everyone: the program is created and built in cooperation with employees. This includes continuous communication, raising awareness and seeking employee feedback because – what matters to employees is important. – They said from PLIVA.
These, as well as numerous other commendable HR practices and initiatives, are the reason why PLIVA, in addition to the Employer Partner certificate, carries the Above and Beyond certificate from 2022.